The City of Tshwane's Health Department and PinkDrive, a health sector nongovernmental organisation, recently launched a  new partnership at Karenpark Clinic with the aim to promote awareness of breast cancer among Tshwane residents.
The partnership was initiated in 2017 when PinkDrive visited all municipal clinics in Tshwane to provide clinical breast examinations and mammograms. This resulted in many patients receiving life-saving specialist healthcare. The renewal of this partnership demonstrates the commitment of the two parties to jointly address the breast cancer phenomenon and to take services closer to communities. PinkDrive will play a crucial role to create breast cancer awareness and to facilitate early detection and treatment, including offering palliative care.
Breast cancer is the most common cancer affecting South African women. It is estimated that 1 in every 28 South African women will be diagnosed with breast cancer in their lifetime. Men can also be affected by breast cancer, but at a much lower rate than women. The good news is that it can be treated if detected early.
Breast cancer usually develops in older people but younger individuals can also be affected. It is therefore recommended that all women conduct regular self-examination tests. If there is cause for concern, see your health professional or visit your nearest clinic.
The latest arrangement between the City and PinkDrive stipulates that the latter will visit 12 municipal clinics until July 2022 during which they will do approximately 25 mammograms per visit. Apart from the visit to Karenpark Clinic, FF Ribeiro Clinic in the Pretoria CBD has already been serviced by PinkDrive.
Persons with breast cancer concerns must visit their nearest clinic first for a referral. There the person will be examined by a health professional and, where necessary, will be referred to one of the scheduled PinkDrive service points. PinkDrive will only attend to patients referred to them by the clinics.
PinkDrive will visit the following clinics on specified dates as follows:
10 March 2022: Rosslyn
17 March 2022: Lotus Gardens
12 May 2022: Hercules
26 May 2022: Lyttelton
9 June 2022: Olievenhoutbosch
30 June 2022: WEast Lynne
7 July 2022: Stanza Bopape 2
14 July 2022: Mamelodi West
21 July 2022: Atteridgeville
28 July 2022: Phomolong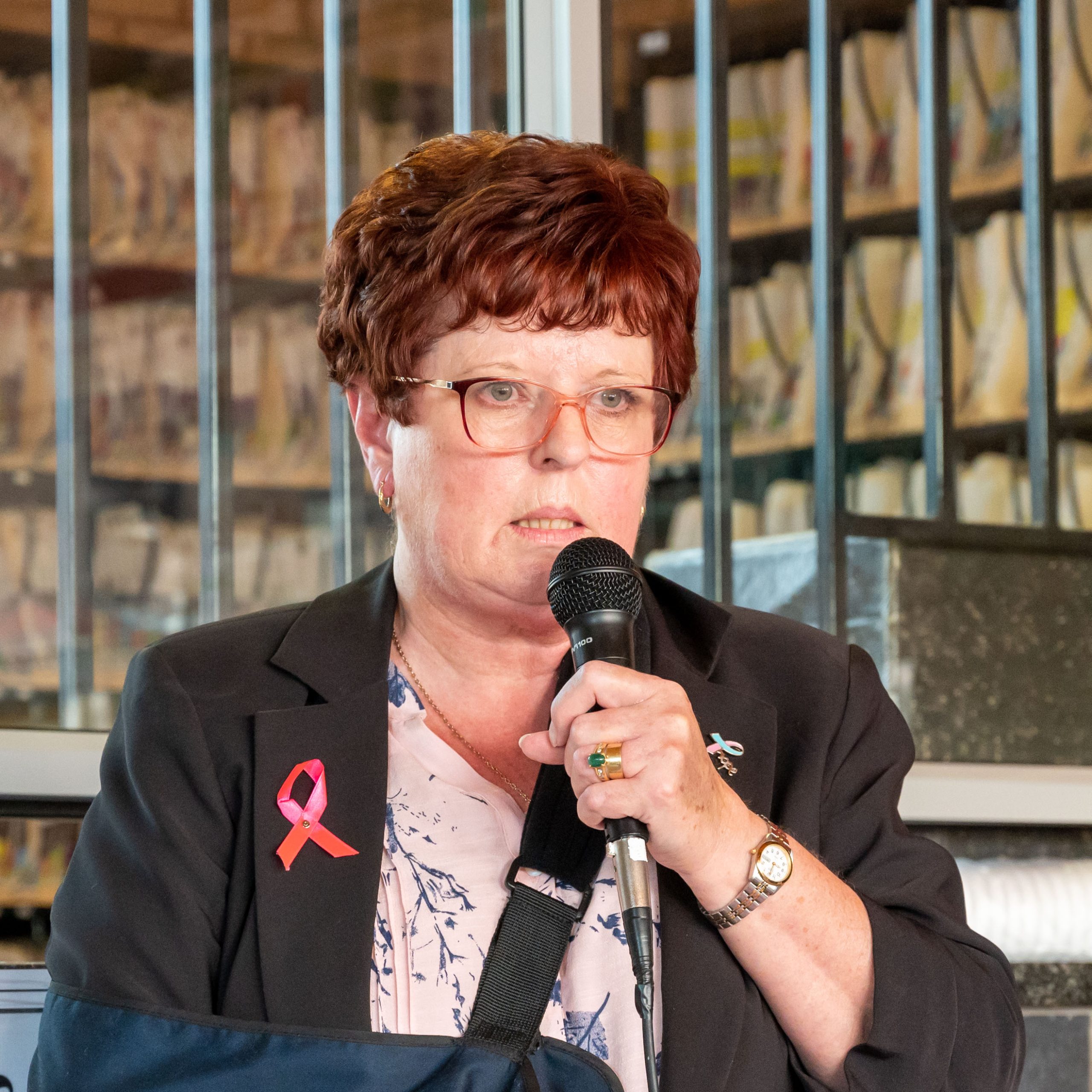 MMC for Health, Ms Rina Marx
" On behalf of the City of Tshwane, I want to convey my appreciation for the extremely valuable service that PinkDrive is providing to Tshwane residents free of charge.

Without this support it would have been impossible for the public health sector in Tshwane to reach the same amount of people and prevent them from becoming victims of breast cancer.

I wish to call on all Tshwane residents to support our clinics, as well as initiatives like this one provided by PinkDrive. Please continue to visit our clinics, interact with our personnel, convey your complaints in a responsible manner and help us to provide you with a better service."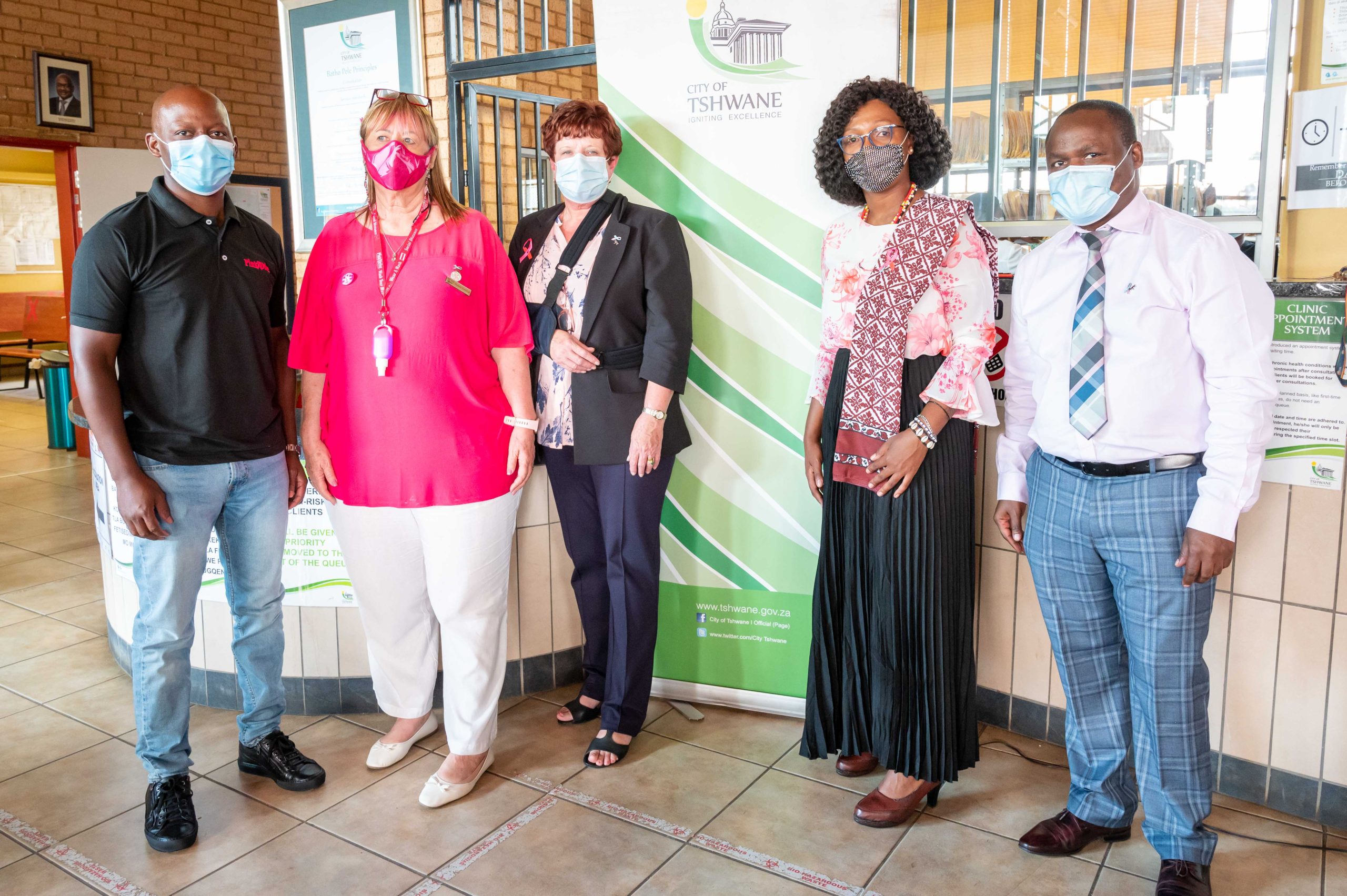 L-R: Noelene Kotschan – pinkDrive CEO, MMC for Health Rina Marx, Ward Councillor, ward 98 –  Cllr Nosipho Mtakati, Group Head Mr Koena Nkoko
Media enquiries:
Sipho Stuurman
siphost@tshwane.gov.za