Clover partners with PinkDrive to drive breast cancer awareness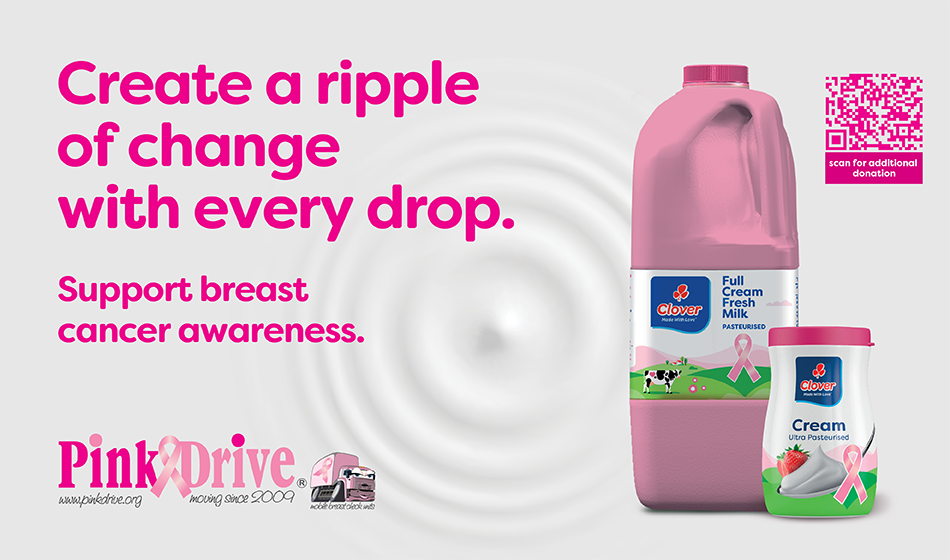 Clover partnered with PinkDrive for the "Pink for Purpose" initiative which involved the rebranding of some of Clover's most loved dairy products to limited edition pink packaging for October to raise awareness for breast cancer as well as educate and encourage the public to get tested for early detection of this disease.


Clover is donating 20 cents to PinkDrive for every Pink Clover Product purchased which will aid in the fight against breast cancer by assisting PinkDrive in raising funds to acquire a new mammogram machine valued at R3m, further supporting PinkDrive's efforts to conduct screenings for early detection of breast cancer.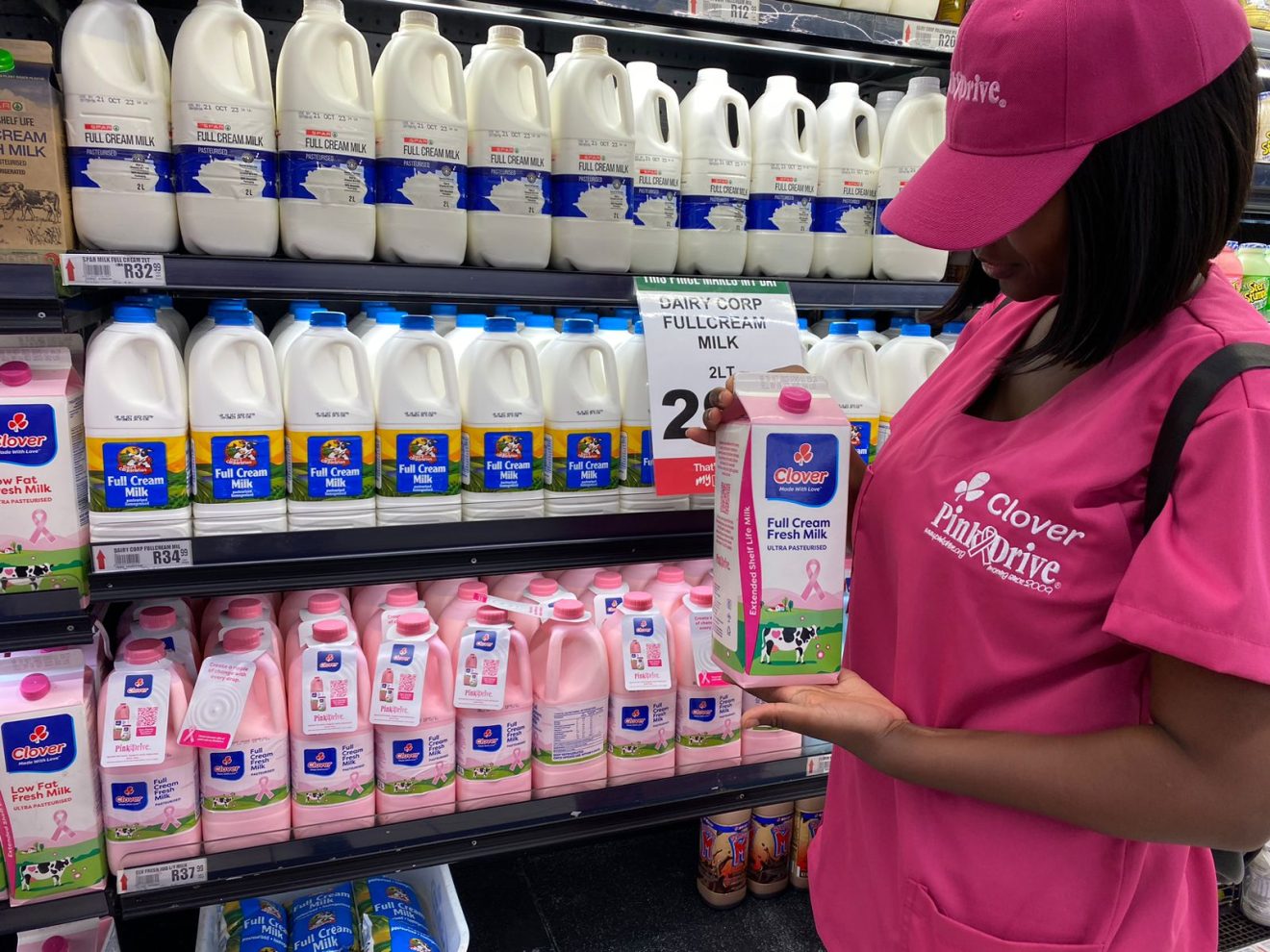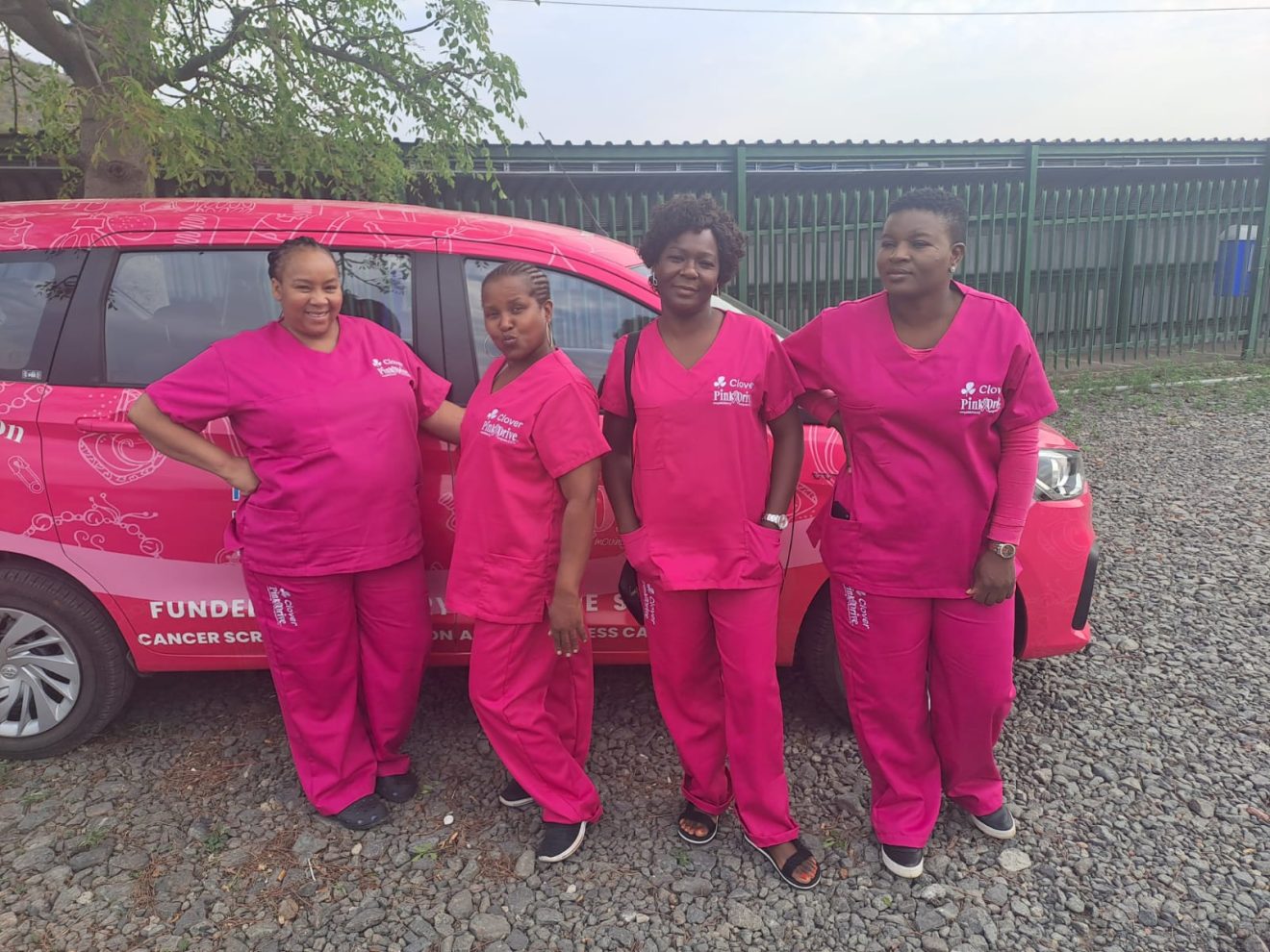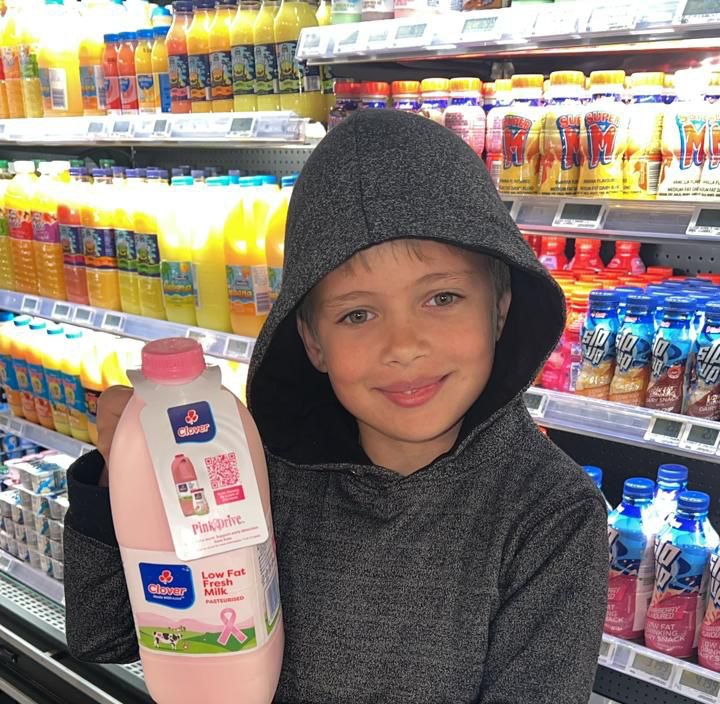 Noelene Kotschan, CEO and founder of PinkDrive emphasises the urgency of early detection through screening to improve breast cancer survival rates. "In South Africa, breast cancer stands as the most prevalent cancer among women, yet the survival rate lingers at a mere 40%. In higher-income countries, the survival rate soars to 70%. The disparity is stark, which is why screening for early detection is imperative, it can help save lives.


"Time is of the essence when it comes to cancer detection and treatment. With the potential for years to pass before symptoms manifest, early detection becomes a lifeline, offering individuals a fighting chance for survival through timely intervention. Recognising the critical importance of early detection, having Clover support our drive, not only raises awareness but also provides medically uninsured South Africans with the opportunity to get tested."


Bridgestone continues support of PinkDrive with R500 000 donation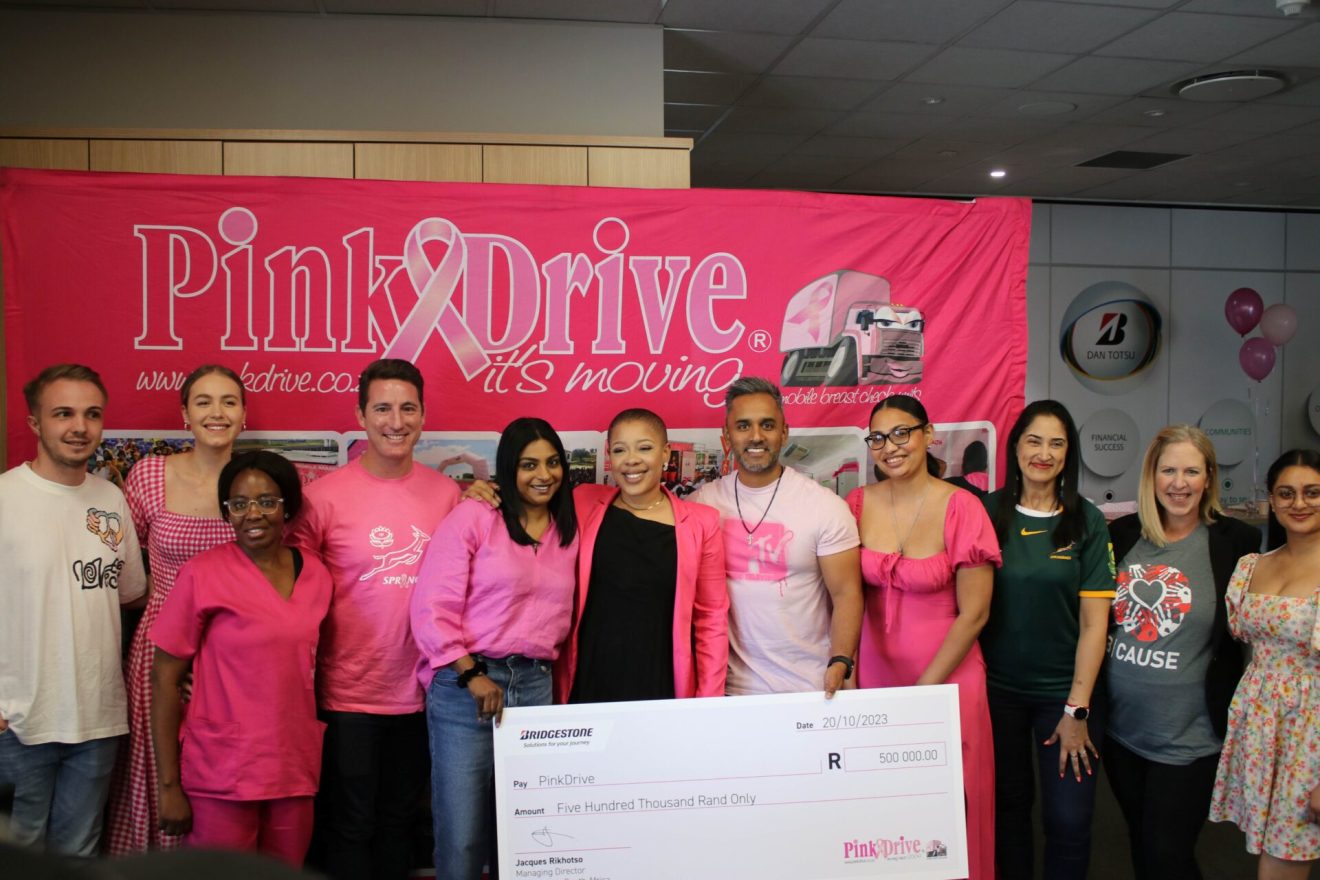 Bridgestone Southern Africa handed over a cheque of R500 000 to PinkDrive.

Bridgestone has supported PinkDrive for the past 10 years with its "pink valve caps" campaign.


"South Africa has the third highest mortality rate from cancer in Africa, after Nigeria and Egypt, so PinkDrive's work in early detection is highly significant and one that we are proud to support," says Chantal Baxter, Operations manager wholesale at Bridgestone Southern Africa.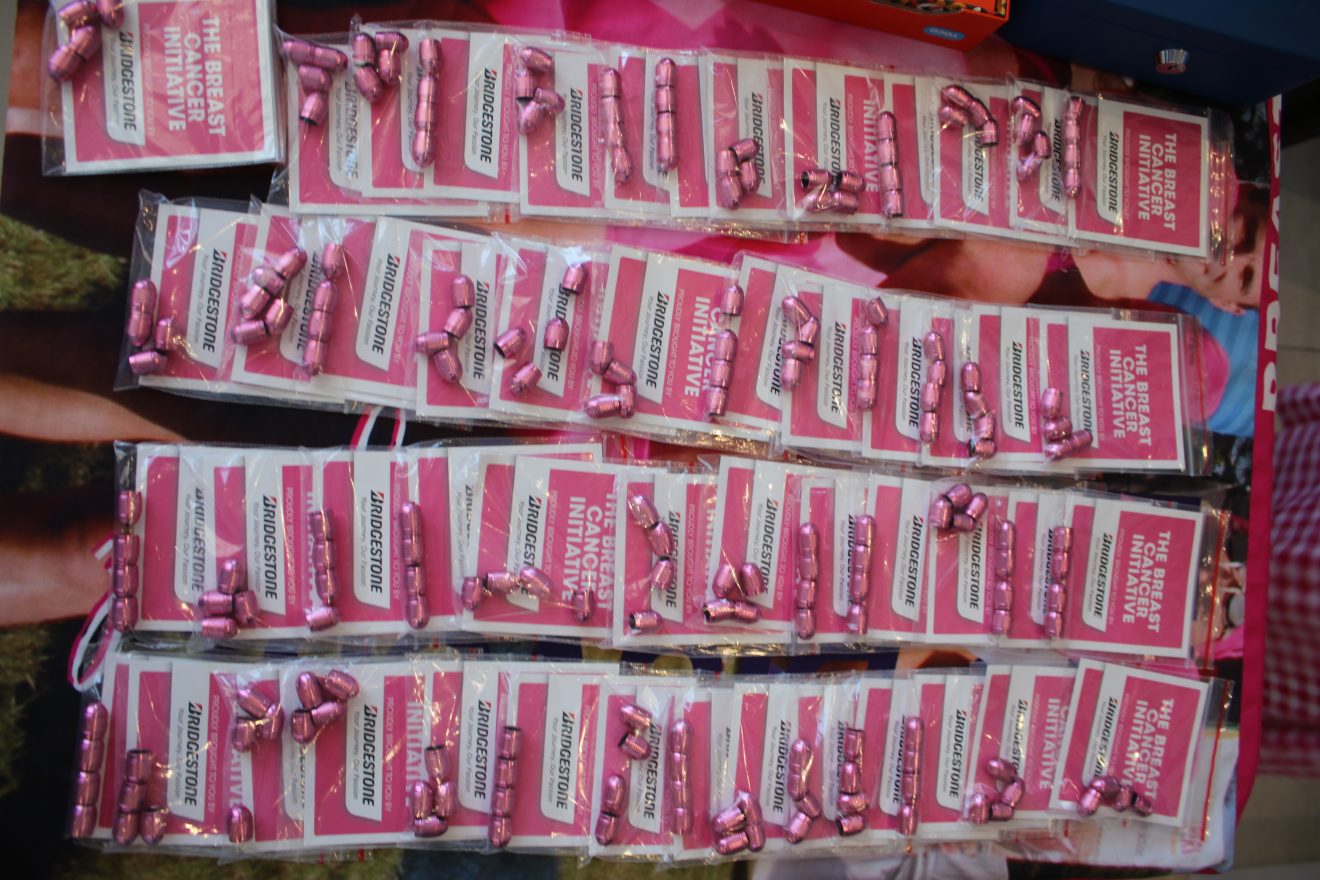 Bridgestone's ongoing contribution to PinkDrive is the outcome of its Pink Valve campaign through which money is raised by selling pink valve caps directly to the public, to Tyre Dealers and at Motorsport Events.
Members of the Bridgestone staff, including its top executives, drive this effort in their spare time undertaken voluntarily.


In addition to an annual monetary donation, Bridgestone provides maintenance for PinkDrive's mobile units, donating tyres when needed. These mobile units are critical because they enable PinkDrive to reach remote and underserved communities effectively.
PinkDrive - "It's Racing"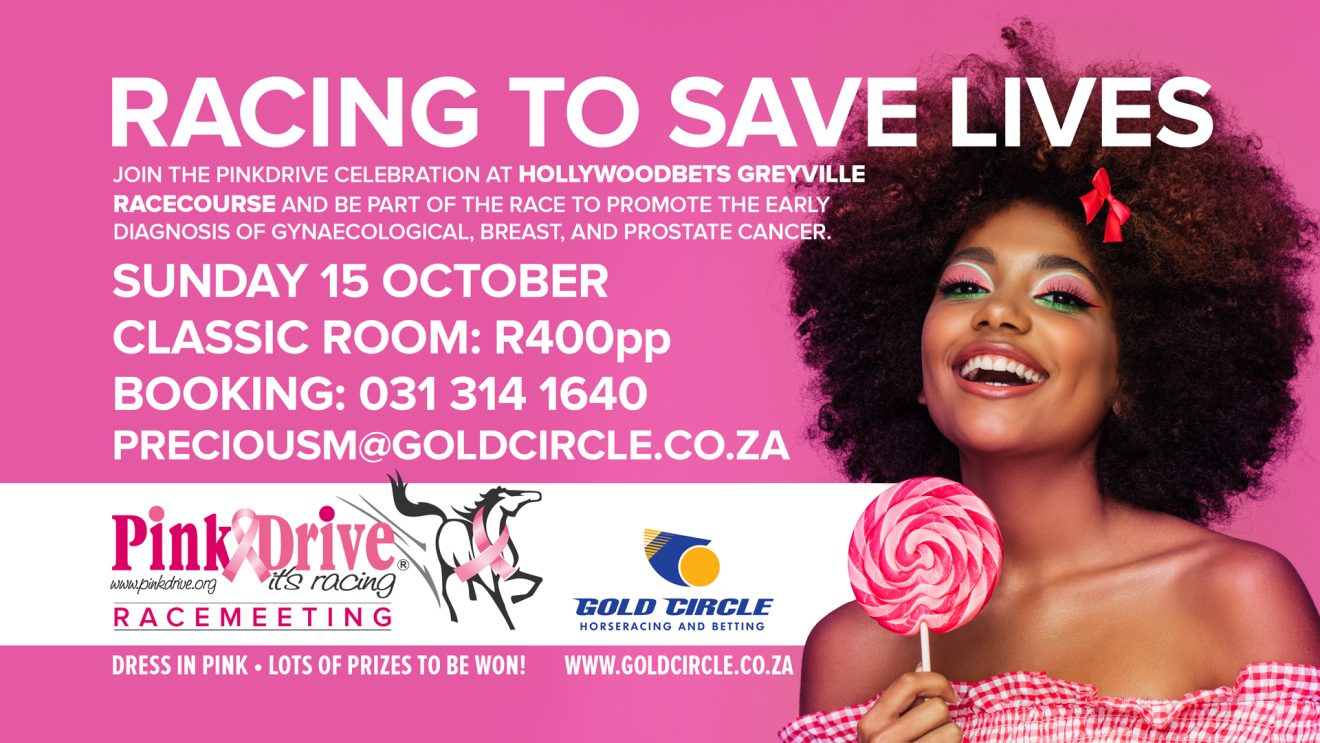 Gold Circle once again partnered with South Africa's best-loved breast cancer screening and awareness NGO, PinkDrive for Breast Cancer Awareness Month when the Hollywoodbets Greyville Racecourse went "

PINK

" for their annual charity race on Sunday 15 October 2023 and handed over a cheque for a whopping R160 000 to PinkDrive.
Steve Marshall, Gold Circle's Events & Marketing Executive, expressed that the PinkDrive charity event is a delightful and entertaining day for everyone, dedicated to supporting the remarkable efforts of the PinkDrive team. Their mission is to raise essential funds and awareness for PinkDrive and Breast Cancer Awareness Month. The event featured on-track entertainment by the Durban Girl's High Majorettes and the Durban Caledonian Society Pipe Band. To embrace the occasion's spirit, attendees were encouraged to don pink attire in solidarity for the cause of breast cancer awareness. In addition to enjoying a plethora of on-course entertainment and thrilling racing, roving judges awarded spot prizes to those who best embody the theme by dressing in pink.
A number of sponsors have thrown their weight behind the PinkDrive charity meeting including Hollywood Foundation, World Sports Betting, Track and Ball Gaming and 1Voucher.
Comedy Central's "Boobtober – Body Slam" Partners with NGOs to Raise Breast Cancer Awareness
Comedy Central proudly partnered with prominent non-governmental organisations (NGOs) Project Flamingo and PinkDrive, to launch the captivating breast cancer awareness initiative, "Boobtober - Body Slam" for October Breast Cancer Awareness Month.


"At Comedy Central we like to tackle serious issues with a humorous twist to make them memorable. "Boobtober - Body Slam" is more than just a campaign; it's a movement that inspires everyone to check, fight, and support those affected by breast cancer. We say, don't let it sneak up on you! This Boobtober gives cancer the 1-2-3." says Dillon Khan, Vice President of Comedy Central.


Noelene Kotschan, CEO and Founder of PinkDrive NPC stated, "PinkDrive is incredibly excited to partner with Comedy Central's 'Boobtober - Body Slam' event.

PinkDrive explores innovative ways to bring critical awareness to breast cancer, and the message that early detection can prolong a life, and 'Boobtober Body Slam' has hit the spot by using comedy to highlight an issue that is often difficult to discuss."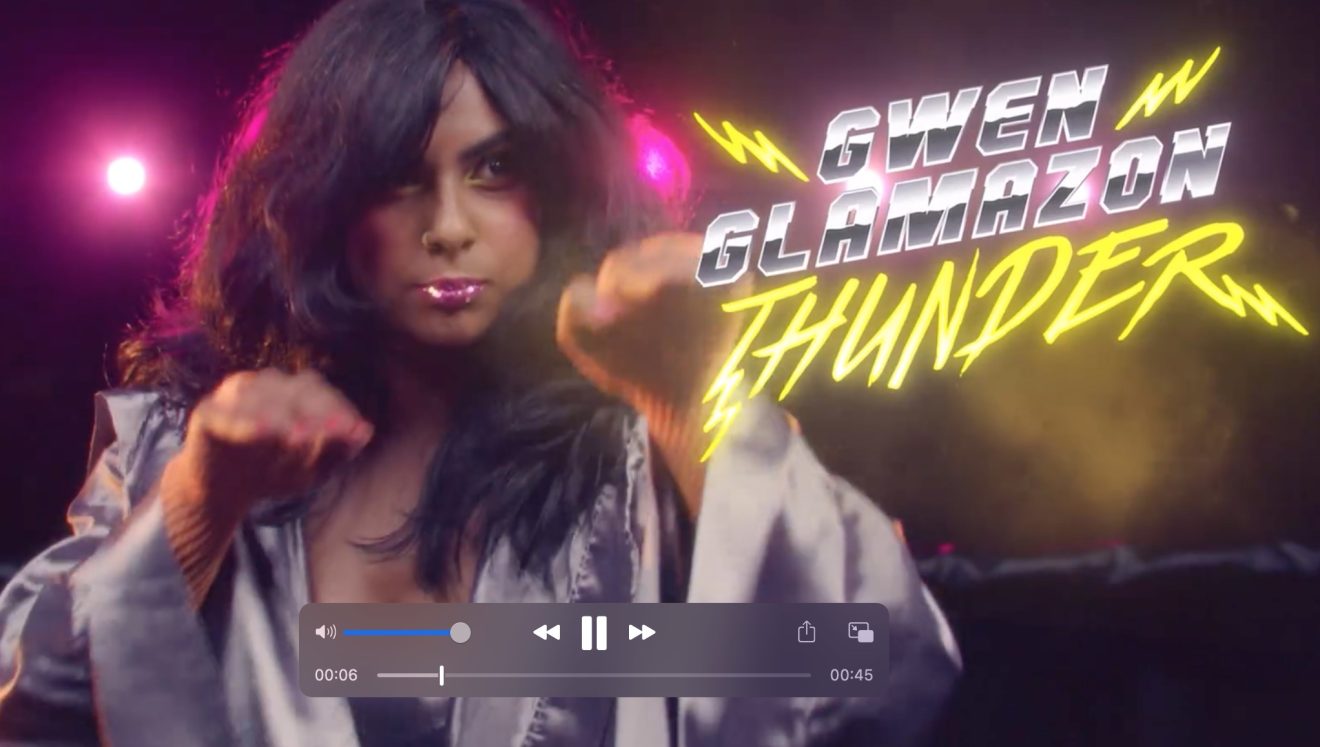 Dr Liana Roodt, Specialist Breast and Endocrine Surgeon and founder of Project Flamingo, shared her insights on breast cancer, stating; "Breast cancer does not discriminate – while a small percentage have a known genetic link, most breast cancers are what we call 'sporadic', with no single identifiable cause. As we learn more about this disease and other cancers, we come to understand that it may be the result of many small physiological stressors: poor nutrition, lack of healthy exercise, long periods of stress and unprocessed trauma, exposure to exogenous hormones, and disrupted sleep patterns."


Comedy Central's "Boobtober - Body Slam" took breast cancer awareness to a whole new level with four TV spots created by Comedy Central and narrated by soccer commentator Baba Mthetwa, which aired across Comedy Central and other Paramount channels throughout October.
The Dis-Chem Foundation sponsors vouchers to the value of R10 000 a month for PinkDrive
The Dis-Chem Foundation has committed to an annual sponsorship of R120 000, with an allocation of R10 000 per month voucher spend.


This generous sponsorship enables PinkDrive to not only purchase consumables for our Mobile Health Units and our offices but also to provide care packs to communities on our various outreaches.


The care packs contain essential personal hygiene products and are received with immense gratitude within the communities, where individuals often cannot afford to purchase these products.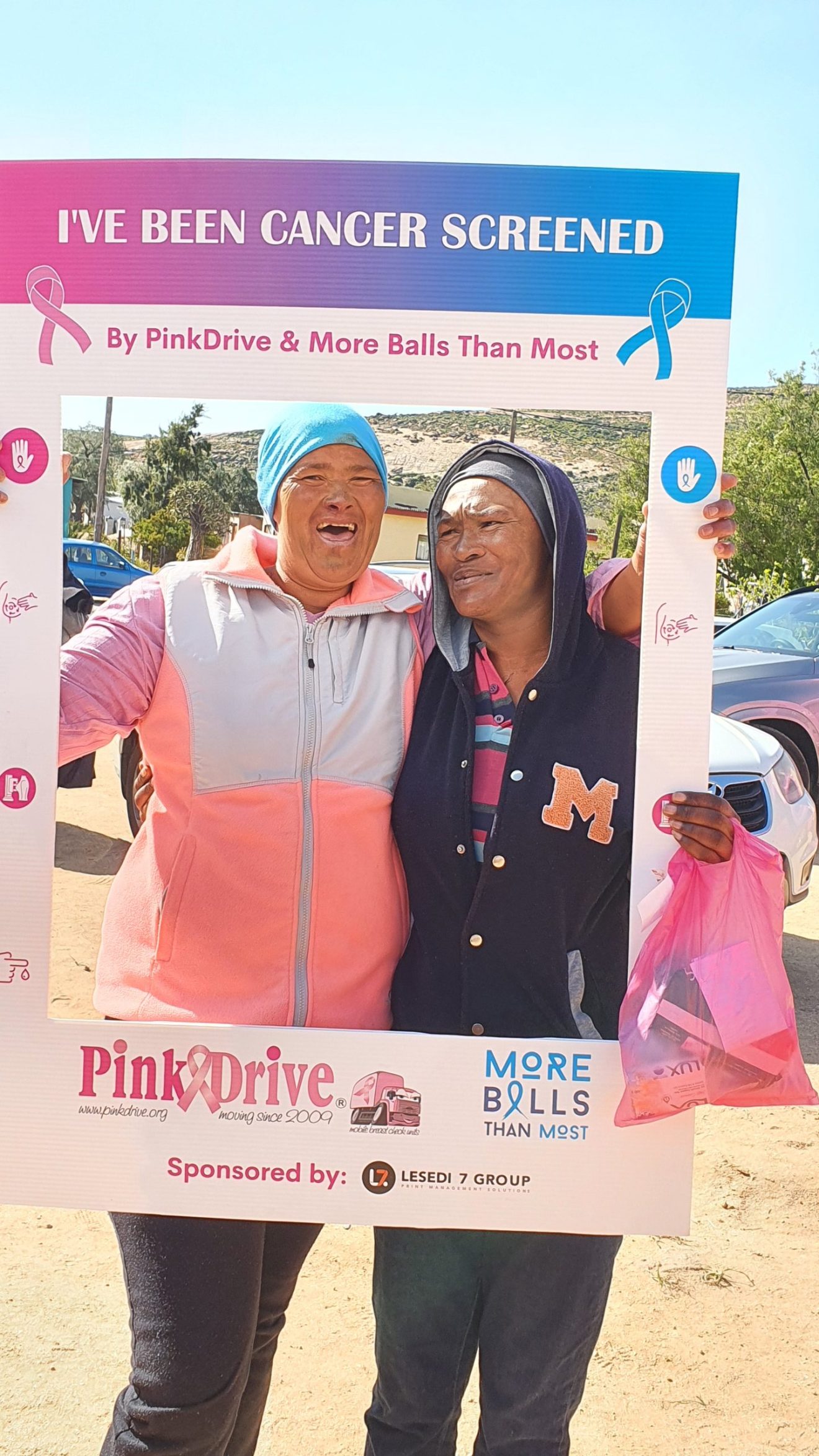 Showcase | October Campaigns
October was an incredibly inspirational month for PinkDrive NPC as the world went "Pink", from our favourite products, stores, sporting events, the media and social media as our supporters celebrated International Breast Cancer Awareness Month.
Nicci Boutiques Raised R50 610
Cavendish Square's Dressed in Hope raised R20 709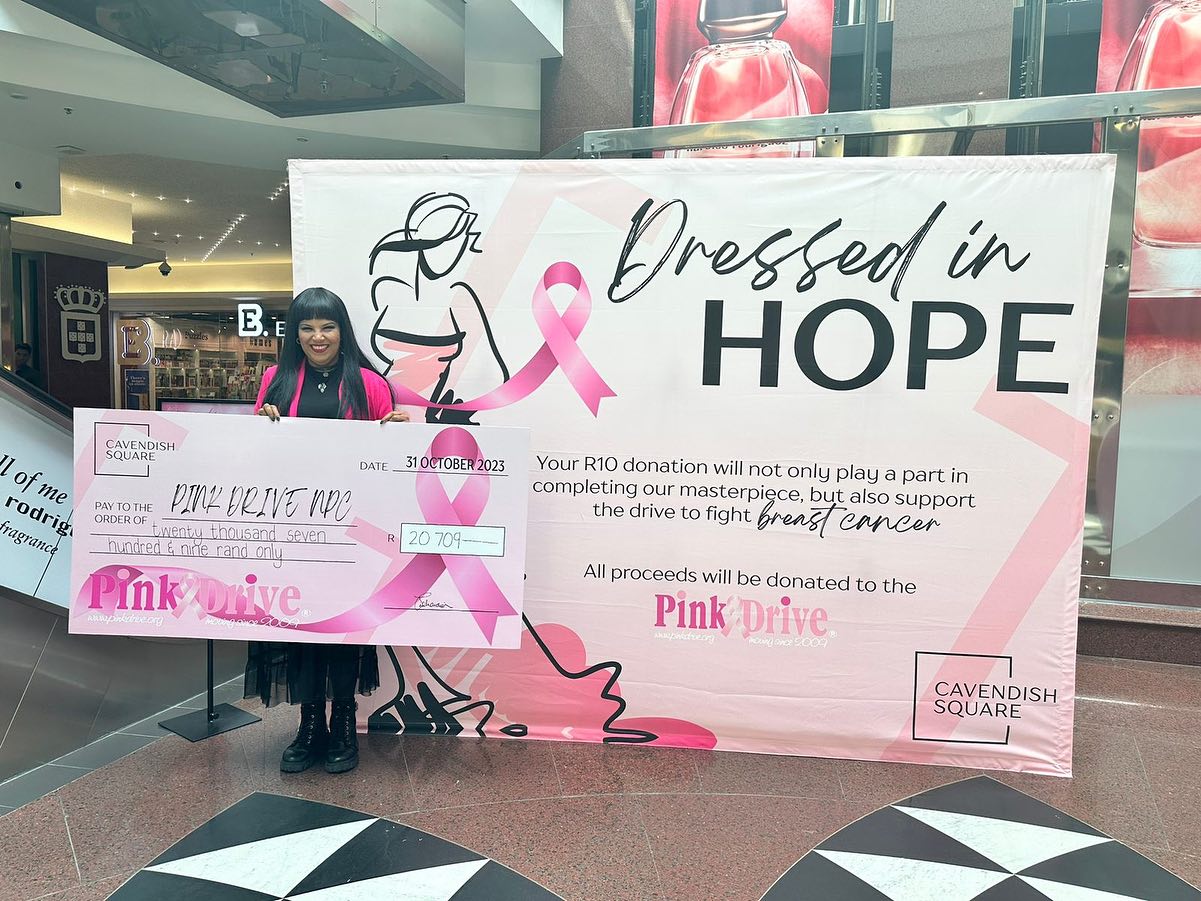 Through BevCO, the drinks: Jive, Refreshhh and Co-ee

donated 50c for each bottle of Pink Fizzy sold to PinkDrive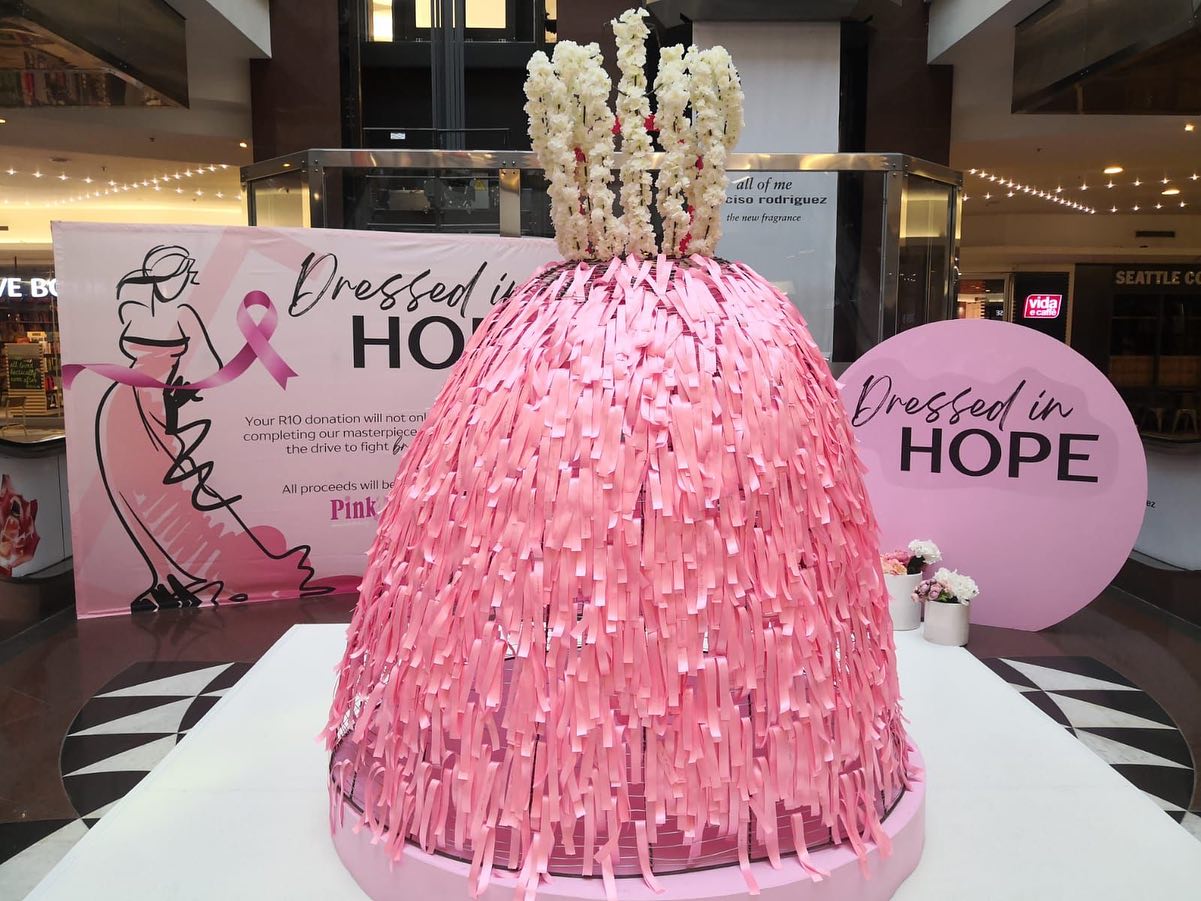 Avolands donated a portion of all sales proceeds to PinkDrive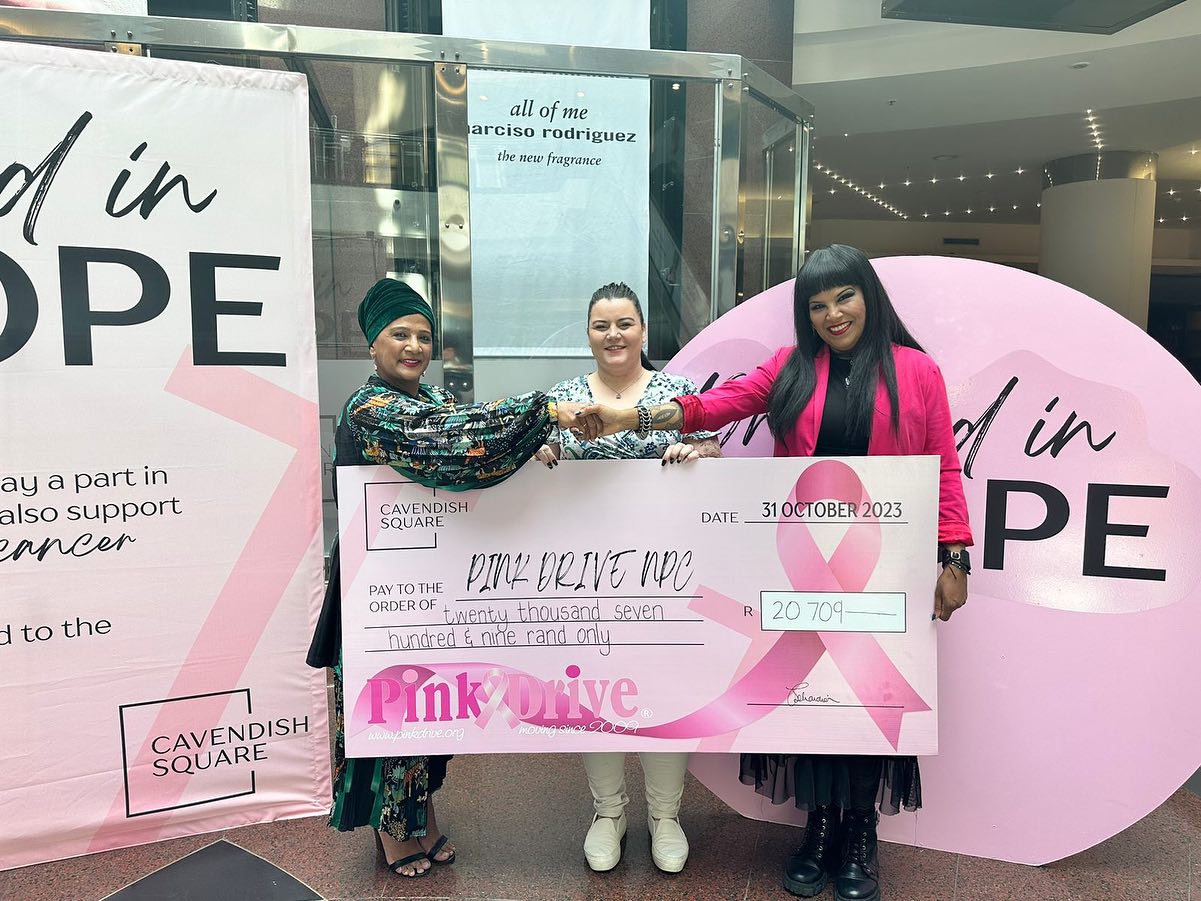 ColCacchio Cape Town donated 5% of their Pink Table's turnover to PinkDrive
PinkDrive Launches Booby Tuesday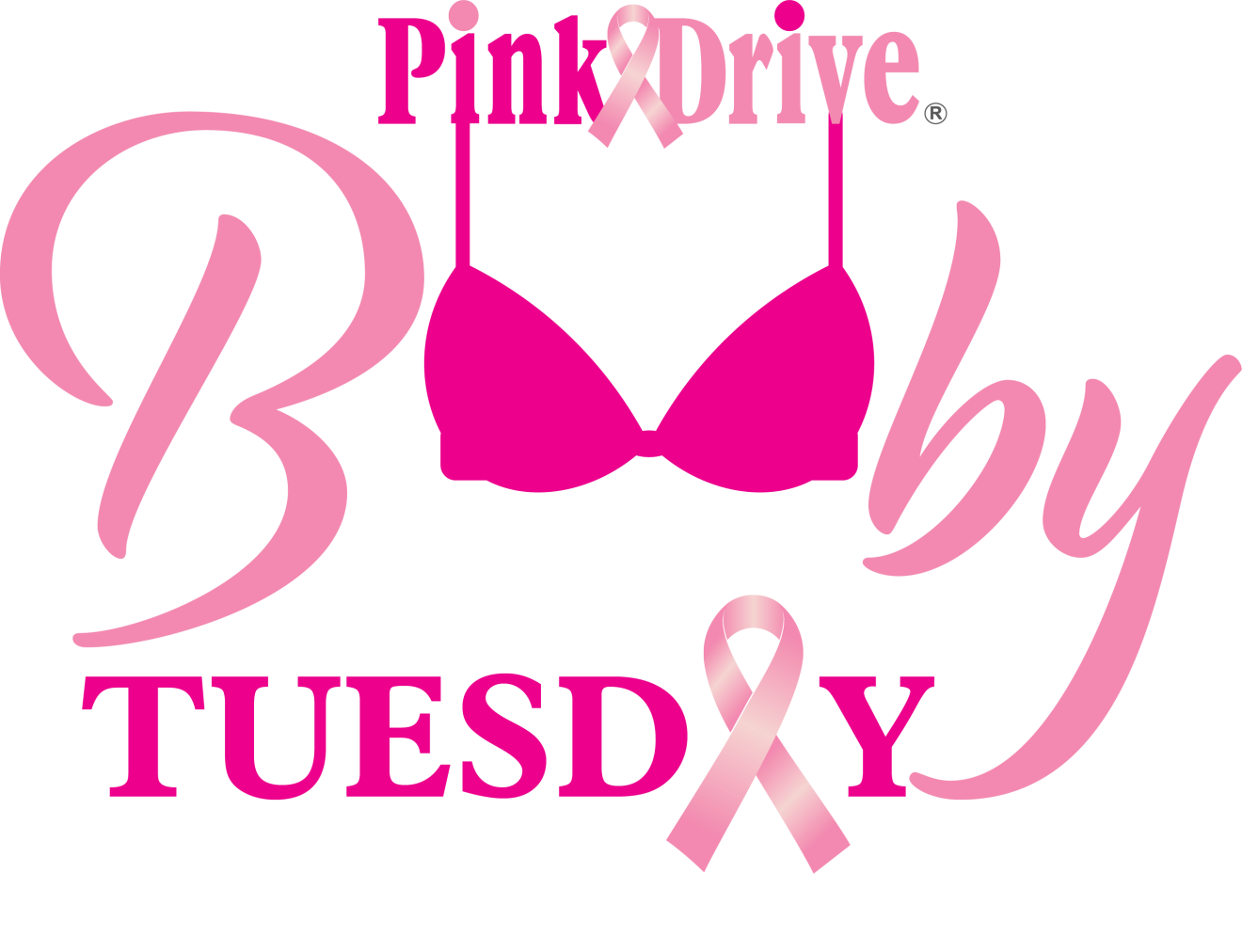 Breast Cancer does not just happen in October! PinkDrive NPC, South Africa's best-loved breast cancer awareness organisation is launching "Booby Tuesday" on the 31 October 2023, and it will be celebrated on the last Tuesday of every month to create awareness of the early detection of Breast Cancer all year round.


Each year in October we see "

Pink

" in our stores, at sporting events and through social media and whilst this annual awareness campaign is critical to increase awareness and education around Breast Cancer, Noelene Kotschan, CEO of PinkDrive, emphasises that Breast Cancer happens all year around and women should be constantly reminded of the importance of monthly Self Breast Examinations and regular medical screening.


"PinkDrive calls on the public, schools, and corporate South Africa to partner with us on the last Tuesday of the month to "

Go Pink

" and raise awareness and funds to provide free breast cancer screenings to disadvantaged women in South Africa.


All funds raised will contribute to keep our Mobile Mammography Trucks on the road to provide FREE cancer screening services to communities." Says Noelene.


For every R50 000 donated by a corporate company, PinkDrive will send their Mobile Cancer Screening Unit to screen their staff or the contribution will be used to fund a Community Cancer Screening initiative in an area that does not have access to medical facilities.
"Companies that invest their Corporate Social Investment (CSI) in partnering with PinkDrive and the communities we support can receive a Section 18A or BBB-EE points." Explains Noelene.


In addition to a fun "

Pink

" day at the office or at school, individuals are invited to donate previously loved bras for community outreaches as some people cannot afford bras. All donations can be dropped at the PinkDrive offices in Johannesburg, Durban, and Cape Town. Organisations can also book an educational day with one of the PinkDrive nurses to provide clinical breast examinations and education to staff.


Macsteel has kicked off our Corporate Challenge with a R50 000 donation. They have put out the challenge to all other corporates to match or beat this amount!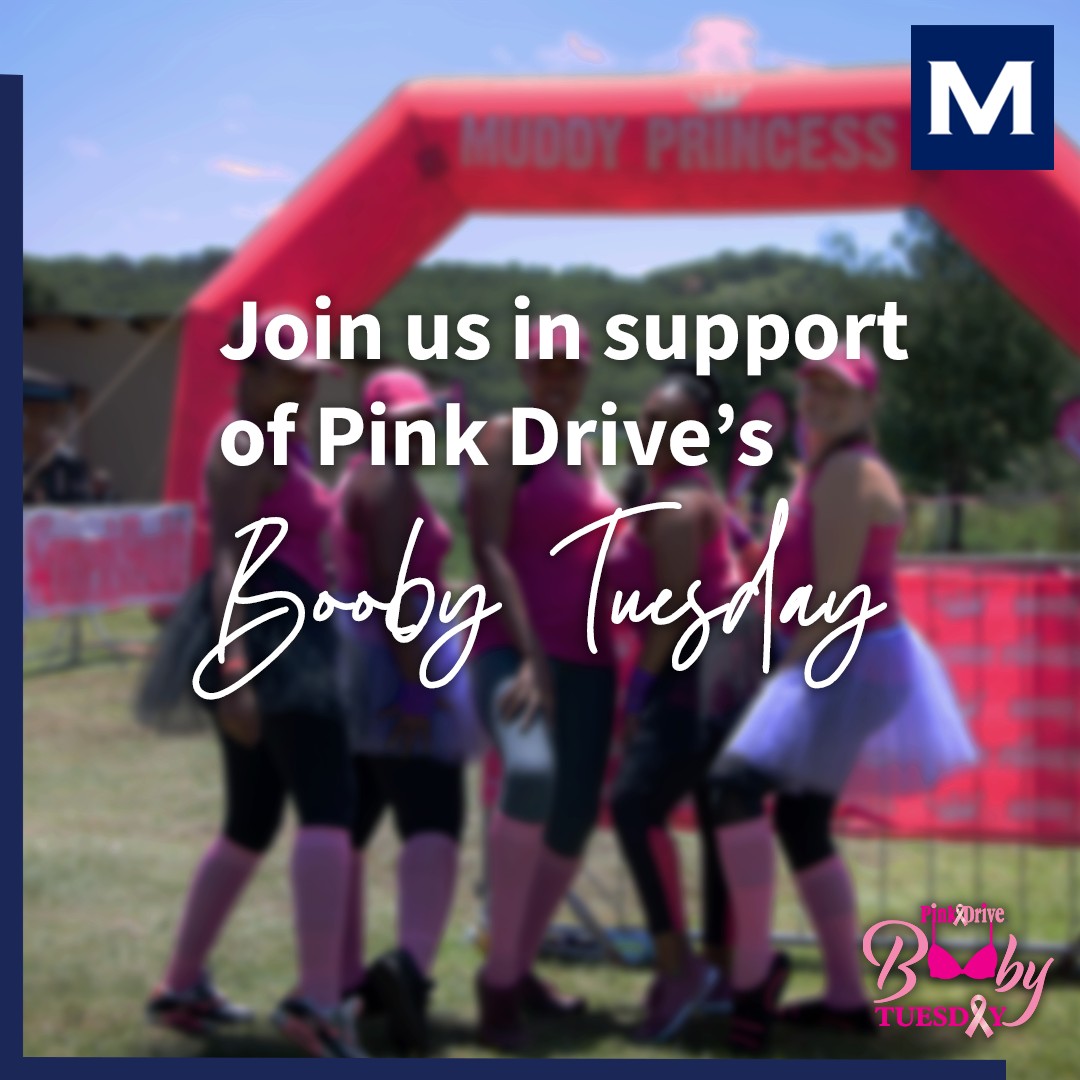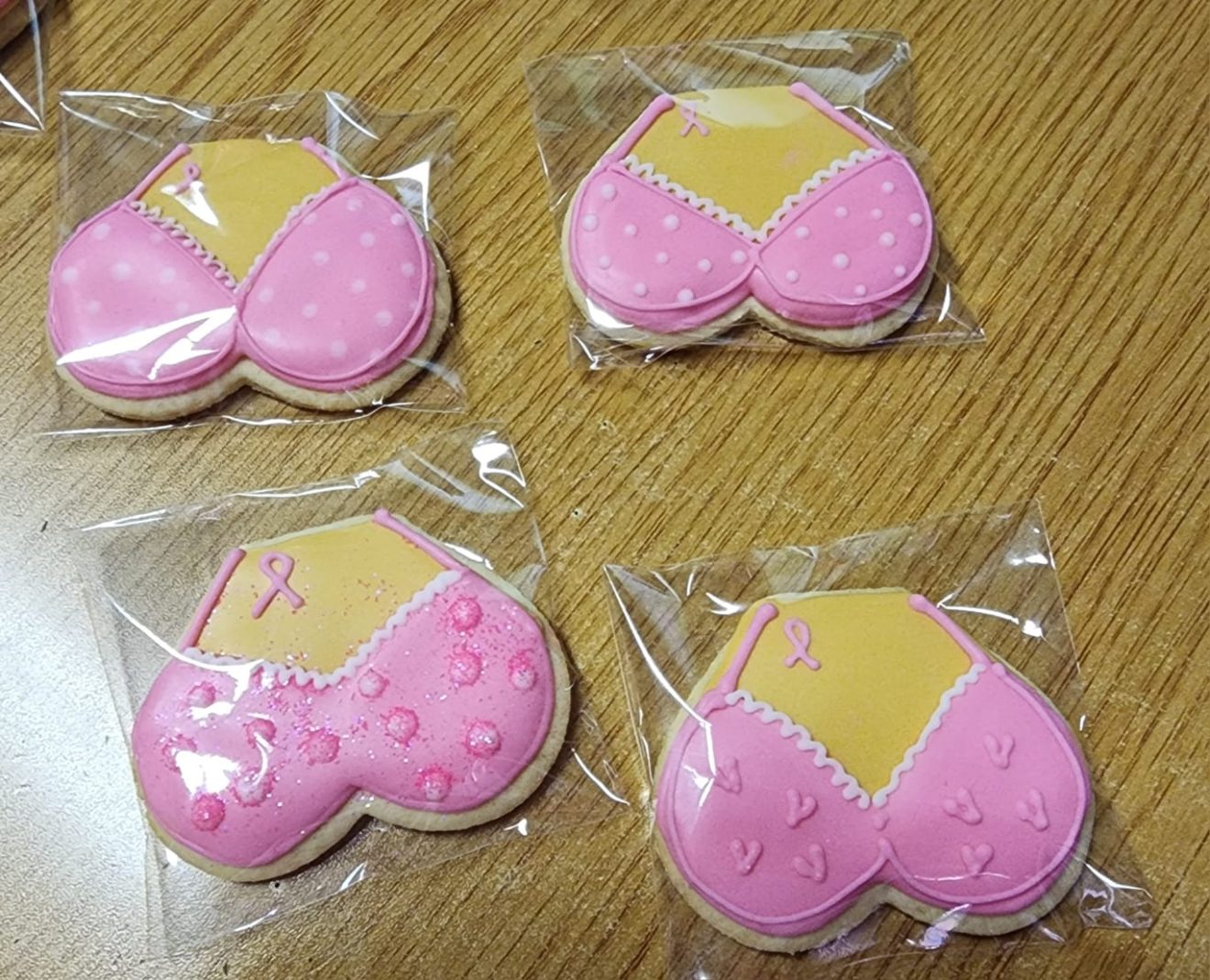 Guerbet Outreach at Arise Restoration Centre
Guerbet South Africa partnered with PinkDrive for an outreach at the Arise Restoration Centre (ARC). – House of Safety, and donated R38 214 to do pap smears and PSAs at The Arise Restoration Centre (ARC). – House of Safety


Mia Louw, General Manager - Guerbet South Africa had this to say...


I want to express my heartfelt gratitude for the incredible event organized by The PinkDrive in collaboration with Guerbet South Africa at The Arise Restoration Centre (ARC). The ARC provides a safe and caring environment for those affected by addiction, drug and alcohol dependency and human trafficking.
This entire collaboration falls right in the heart of our company's purpose. At Guerbet, we build lasting relationships so that we enable people to live better.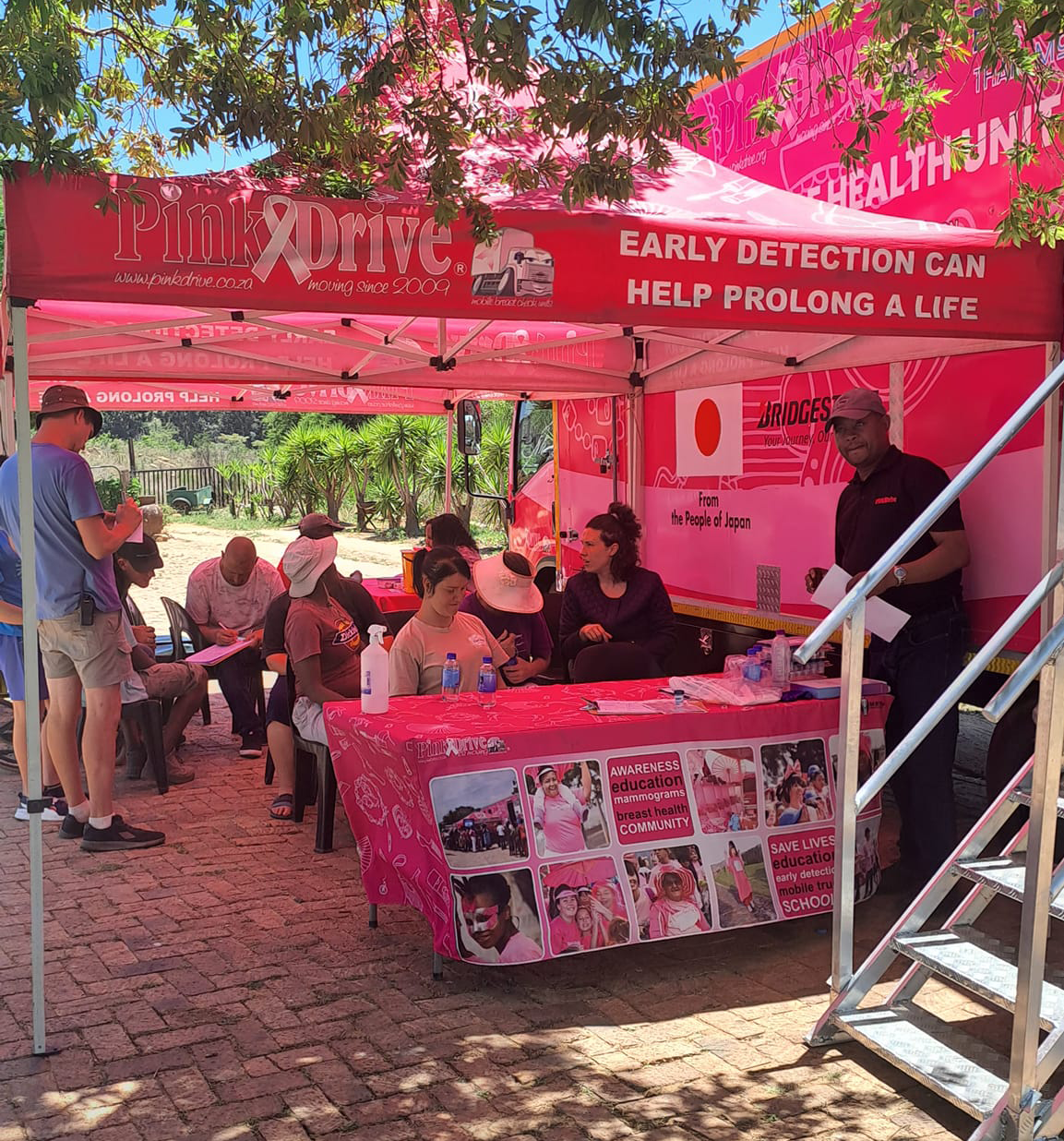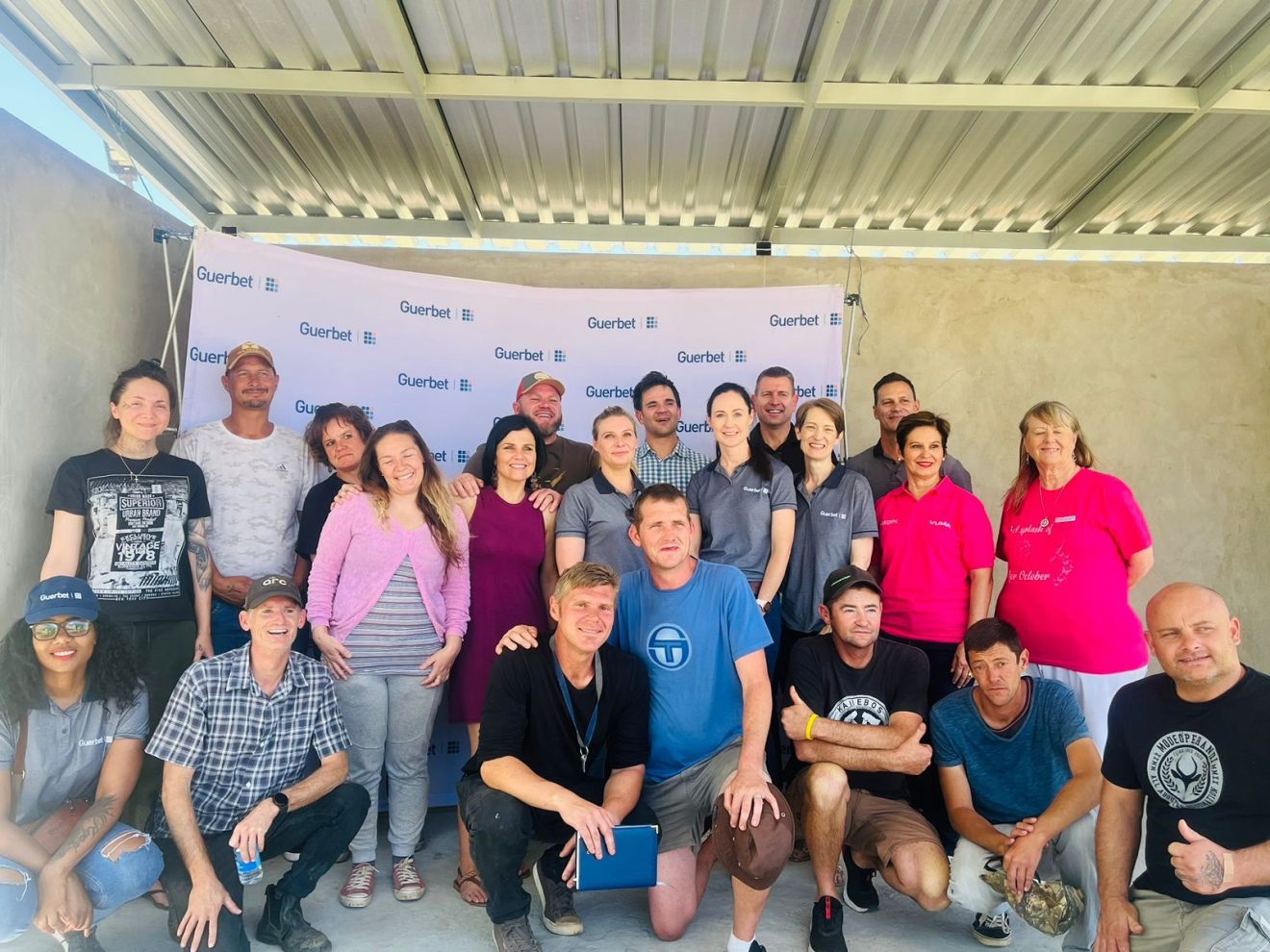 We believe in the connection between human beings and the positive effects of cooperation. Caring for others guides us, it is our commitment. It is at the very heart of our company.
The event's success and the possibility to remove one less worry from the shoulders of these individuals; wouldn't have been possible without the hard work and dedication of the teams and volunteers. The impact of providing a service of mammograms, pap smears and prostate tests to those in need and seeing the impact was truly heartfelt.
I would like to extend my appreciation for the warm welcome and atmosphere at the ARC and the professionalism of The PinkDrive. The camaraderie and sense of community among the attendees were remarkable and made the day most enjoyable.
The PinkDrive, your tireless efforts are truly making this world a better place. Guerbet cannot wait to continue our collaboration into the future, touching more people and making a difference together.
Denim & Diamonds High Coffee - KZN
PinkDrive hosted our annual High Coffee on the 7th October. This year's theme was Denim and Diamonds, and guests did not disappoint dressed in stunning glitzy denim.


We raised R35 827 at the event. Thank you to all who attended and a special thank you to all our sponsors.
aQuellé Midmar Mile 2024 Entries are open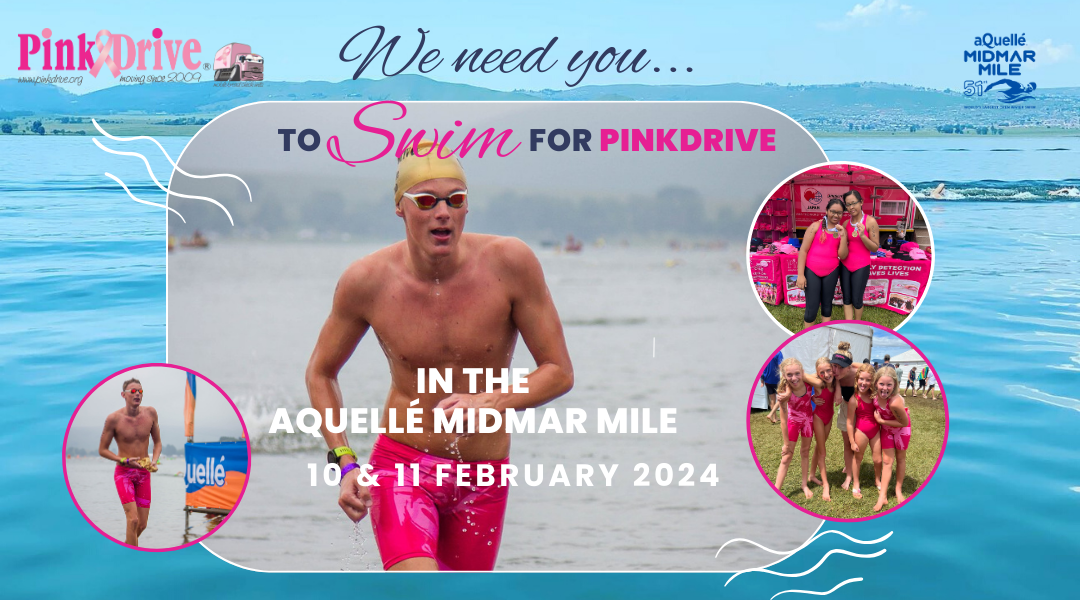 WE NEED YOU to swim for

PINKDRIVE

in the aQuellé Midmar Mile 2024.


Includes a swimming costume and a goody bag, filled with PINK goodies!


YOU MUST FIRST BE REGISTERED WITH THE AQUELLÉ MIDMAR MILE 2024 IN ORDER TO SWIM FOR PINKDRIVE.
Run for PinkDrive in the TotalSports Two Oceans Marathon 2024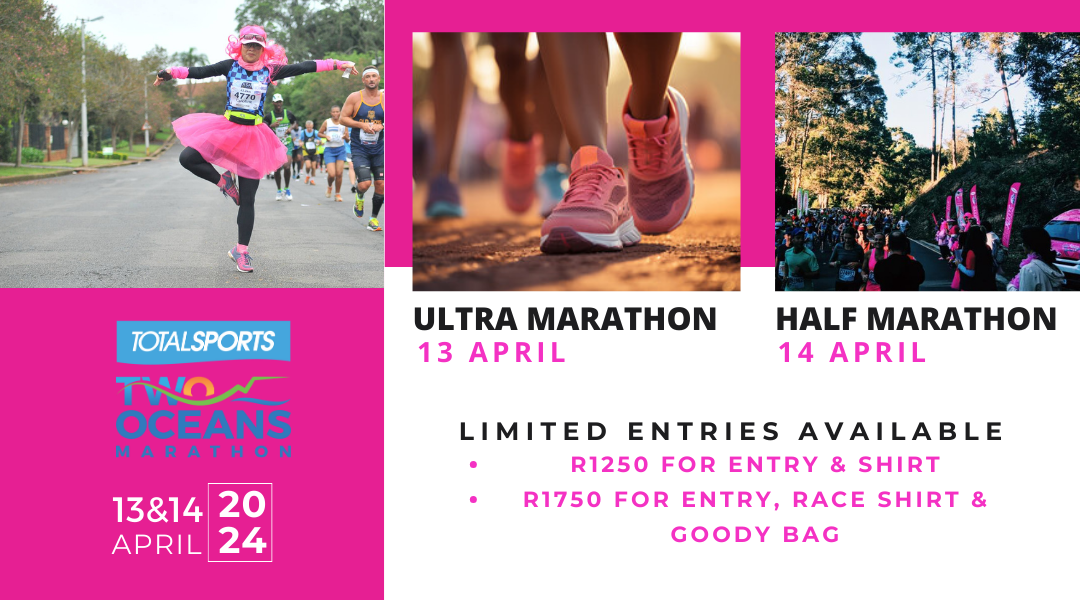 Entries for the TotalSports Two Oceans Marathon are sold out! But you can secure your spot by signing up to Run for PinkDrive in the TotalSports Two Oceans Marathon 2024.
ULTRA MARATHON - 13 APRIL

| HALF MARATHON - 14 APRIL
LIMITED ENTRIES AVAILABLE
R1250 for entry & race shirt
R1750 for entry, race shirt & goody bag
CAPE TOWN LADIES THIS ONE IS FOR YOU! SUPPORT

PINKDRIVE

AT MUDDY PRINCESS
A great fun run for

women - and women only!
Thousands of girls, women, daughters, mothers and besties support each other on the muddy course.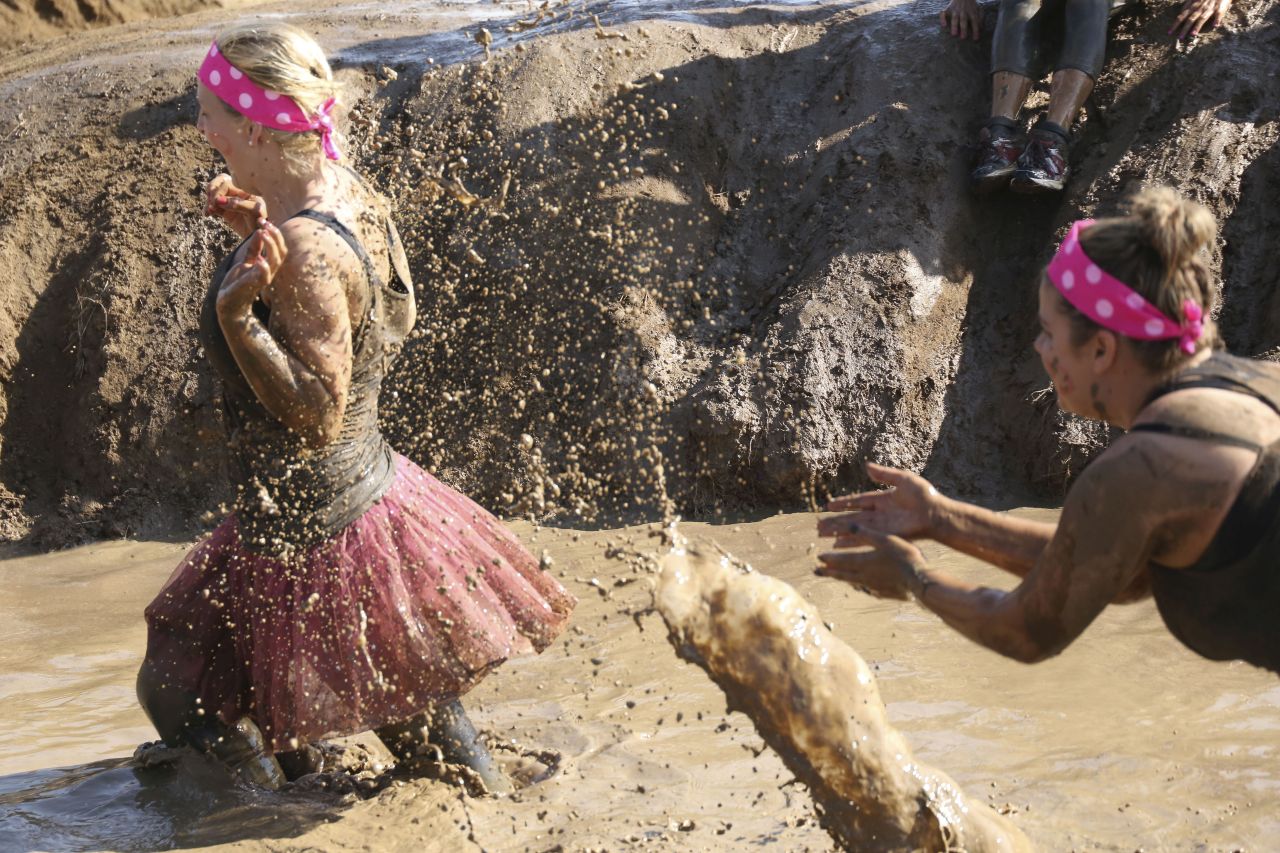 Set new goals and new challenges for yourself!
Join us for a day out in the mud where you can push your limits, create new memories and have fun with other supportive women.
Stellenbosch, WC
Publicis Groupe Africa CEO, Koo Govender, joins PinkDrive Board
PinkDrive NPC, South Africa's much-loved cancer screening and awareness organisation, announced that the CEO of Publicis Groupe Africa, Koo Govender, has been appointed as an executive member of its board.


"I feel extremely privileged to have been invited to play a significant role at PinkDrive NPC," says Govender. "I have always believed in this organisation as it addresses the cancer crises in South Africa in new and inspiring ways." By providing a mobile solution to address the ongoing healthcare inaccessibility in communities across the country, PinkDrive is allowing treatable cancers to be detected and treated timeously, which can help prolong and even save the lives of countless South Africans.


This latest board appointment is part of PinkDrive's ongoing plan to encourage key partnerships between the corporate, government and civil sectors to create a comprehensive strategy to address the healthcare inequality in the non-communicable disease area of the public health system.


In her new role, Koo will drive a key focus on creating impact in the communities in which PinkDrive operates as a non-profit organisation. Publicis Group Africa (PGA) has also committed to supporting PinkDrive by providing pro-bono advertising campaigns and media engagement to create awareness and spread valuable messaging and information. PGA is part of the leading global communications and advertising Publicis Groupe, which is currently the second-largest communications group in the world, with over 100 000+ talented minds in over 100 countries.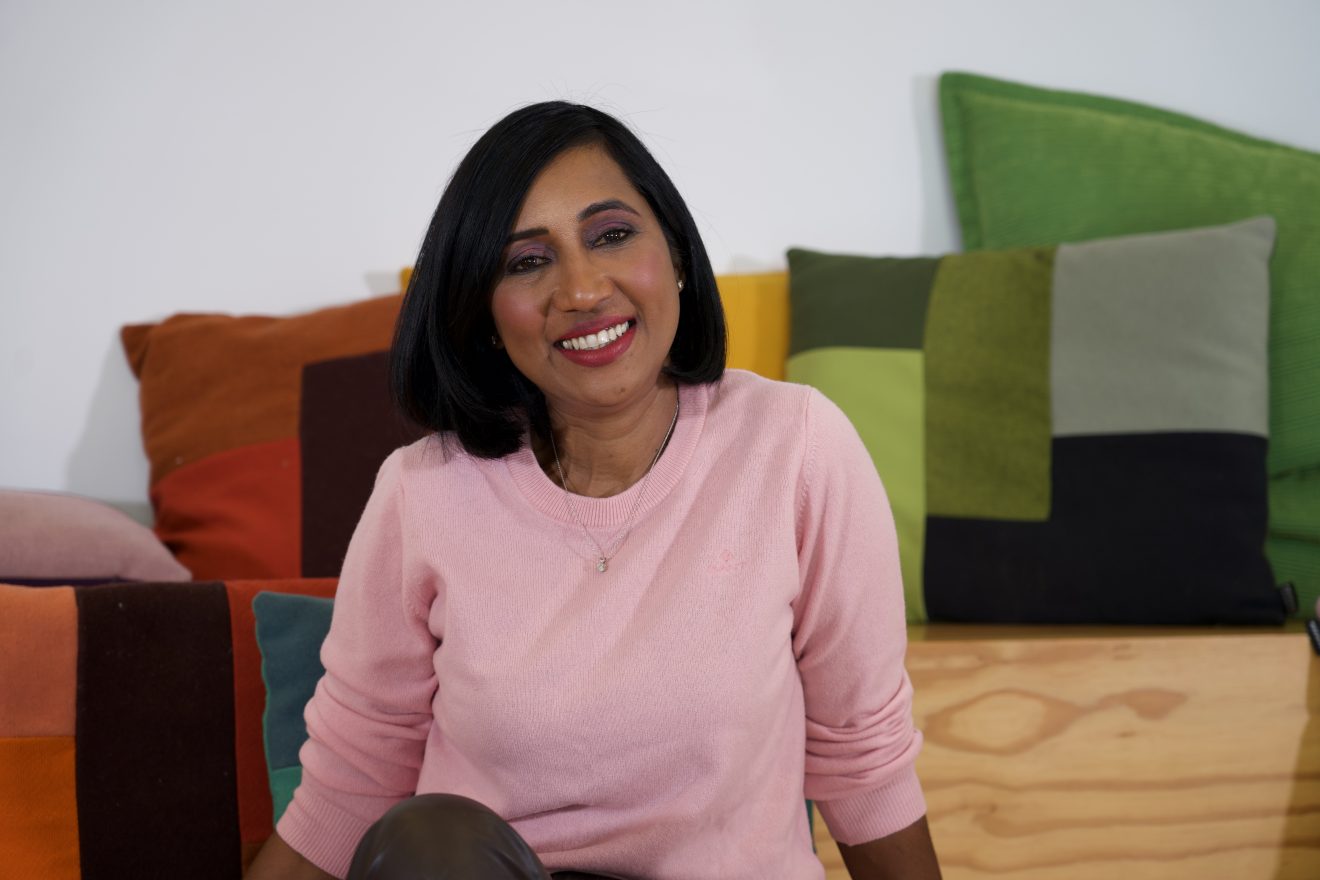 Koo Govender | Executive Board Member | PinkDrive
Koo's inspiring career trajectory and growth, from Communications Director at Mnet to becoming the first female CEO at VWV group's experiential agency, followed by her role as CEO of Dentsu SA and now, most recently, taking over the reins as the first female CEO of Publicis Groupe Africa, has led her to become the industry icon she is today.




Koo's vast knowledge and experience have culminated in her being a judge on all major creative industry awards panels, such as Canne Lions, Loeries, AdFocus, ProMax India, Asia, Australia and Africa Awards, over the years. Her passion for people and creativity has led Koo to sit on multiple industry and NGO boards, now adding PinkDrive to the list.


Noelene Kotschan, CEO and Founder of PinkDrive NPC said, "Koo's long history of leadership, coupled with her experience in the advertising industry makes her an ideal person for the role. I look forward to working closely with Koo to continue to ensure PinkDrive remains on the forefront of gender-related cancer screening and awareness to indigent communities in South Africa."
WHAT TO DO WITH YOUR UNSPENT CSI FUNDS?

Does your company have
UNSPENT CSI FUNDS
from your
2023 TAX YEAR
, that you would like to
DONATE TO PINKDRIVE
?
In return, you would get a SECTION 18A
CERTIFICATE
for
CSI
and
TAX BENEFITS
.
If your company would like to be part of the initiative to raise the additional much-needed funds, please do not hesitate to contact Noelene on 083 460 6146 or click the button below to enquire about making a donation.
Message from the CEO
October was an incredibly inspirational month for PinkDrive NPC as we saw not only the Springboks make history, but the world went "Pink", from our favourite products, stores, sporting events, the media and social media as our supporters celebrated International Breast Cancer Awareness Month. On behalf of our beneficiaries, I would like to thank each and every person and organisation that created awareness and funds for the early detection of breast cancer.


The funds raised are instrumental in bringing free gender-related cancer screening services to disadvantaged communities around South Africa. With the health of the vulnerable our priority, your support will keep our mobile units moving and reaching those who have limited or no access to medical services.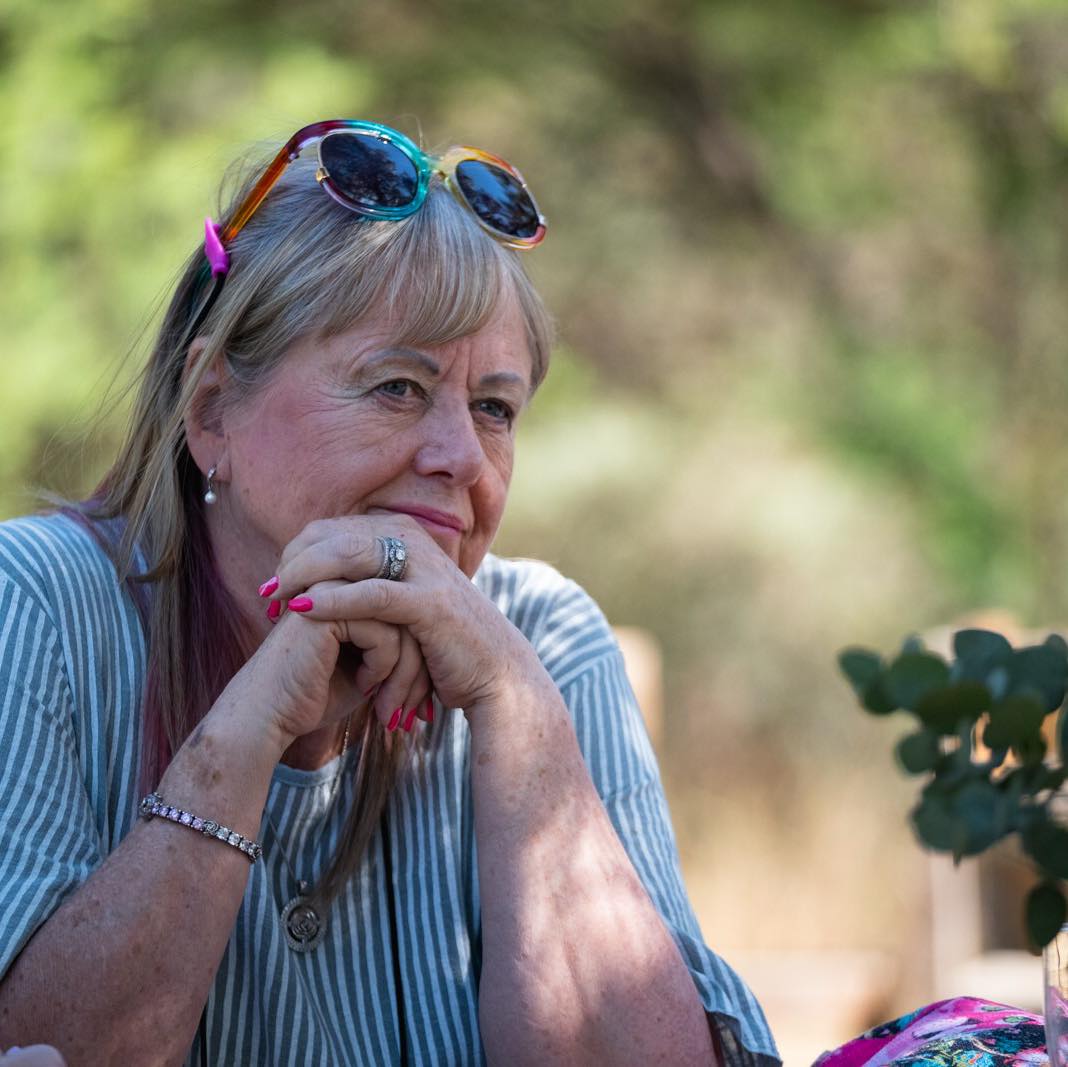 Noelene Kotschan CEO & Founder of PinkDrive
Whilst this annual awareness campaign is critical to increasing awareness and education around Breast Cancer, we do need to make the public aware that Breast Cancer happens all year around and women should be constantly reminded of the importance of monthly Self Breast Examinations and regular medical screening. To ensure ongoing awareness, we have launched "Booby Tuesday" which will be celebrated on the last Tuesday of every month, calling on the public, corporates and schools to "Go Pink" to create awareness of the early detection of Breast Cancer all year round.


As 2023 draws to a close I would like to take this opportunity to wish the PinkDrive family a peaceful Holiday Season and sensational New Year!

"My mission in life is not merely to survive, but to thrive; and to do so with some passion, some compassion, some humor, and some style."